Tunstall Hills Reef
The reef on Tunstall Hills near Maiden Paps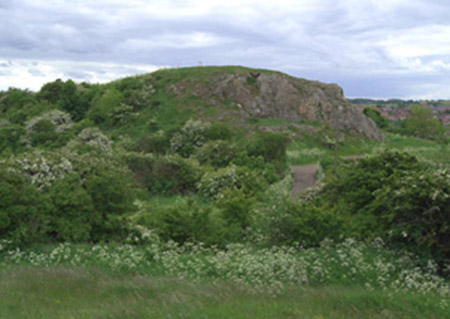 Sunderland City Council re-exposed key sites at Tunstall Hills, where the public can see rocks from the Permian Reef. They worked on rock features in disused quarries and in cuttings above the reclaimed Ryhope railway line. We also managed areas of Magnesian Limestone grassland within the site.
This Project is now completed.
The Tunstall Hills Reef Project
This Project has cleared scrub from key geological sites within former quarry locations. We have also been managing key sites at Tunstall Hills for grassland species by taking a hay cut late in the summer months and removing the cuttings.
The project links with the Trails and Tribulations project which has created a self-guided trail leaflet about the Tunstall Hills area entitled "on top of a tropical reef".
Project Area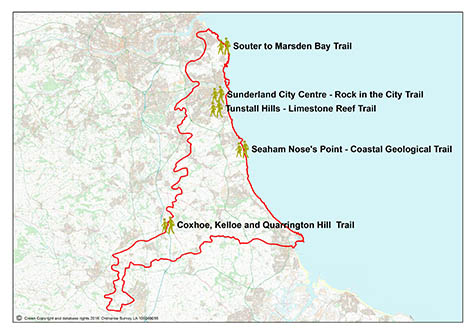 Contact Information
For more details about the Tunstall Hills Reefs Project, please contact Claire Dewson at Sunderland City Council.
Tel: 0191 561 8792