Escarpment Spurs
Durham Wildlife Trust worked on the western edges of the escarpment that runs through Durham. The escarpment is home to important sites of nationally scarce Magnesian Limestone Grassland. The grassland sites here are often small and fragmented. We worked to link together grassland compartments owned by Hope Construction and Durham County Council to the south and east of Kelloe.
This Project is now completed.
The Escarpment Spurs Project
This Project fenced two areas so that they can be grazed, to increase the wildflower interest. They were:
Kelloe Beck – grazed over winter with Exmoor Ponies
Raisby Quarry – grazed over winter with English Longhorn Cattle
We also removed scrub from slopes at the East Hetton Reclaimation site. Raisby Quarry was grazed over the winter since 2012 and we have expanded the area that was being grazed. We have removed Cotoneaster from the Raisby Way adjacent to Raisby Quarry.
Durham Wildlife Trust and other Limestone Landscapes Partners arranged visits to a variety of the sites for schools and community groups.
Project Area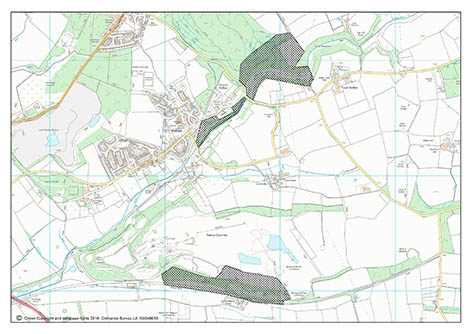 Contact Information
For more information please contact Vivien Kent at Durham Wildlife Trust.
Tel: 0191 584 3112
Email: vkent@durhamwt.co.uk